Welcome to DelCampo High School,
I would like to offer you a glimpse into our warm and welcoming High School community.

I have been part of the DCS family for over 29 years, and have seen our students grow, flourish, embrace their strengths, overcome obstacles, and ultimately become future leaders in our society. I am honored to be involved in the life of every student. Our school is always in search of continuous improvement and is in constant development. We are always looking for leading-edge resources that can be used in our classrooms, such as: better academic programs, technology, resources, e-books, and teacher websites.

My heart is filled with joy when I see students graduating from twelfth grade, because I have seen them grow, mature and feel that they are ready to face a challenging world in these uncertain times. We strive to create an environment where every student is valued and respected. At DCS, one of our goals is for each student to lead a constructive life, since we believe it correlates directly with their learning success.

Our curriculum demands high expectations from our students; We are delighted to see our Wildcats achieve those expectations and use the tools we provide them, along with their skills and competencies to succeed in their next level of education. At DCS, character development is as important as academic achievement, and we integrate community values into daily instruction. Our students reflect that they live in accordance with our core values and we see it in their day-to-day interactions. They graduate from DCS with a spirit of care, service, honesty and with the ability to communicate and cooperate with others.
We believe an informed, supportive family plays an instrumental role in a student's educational achievements. Our school allows you to participate in your child's experience by providing important tools and resources to help families stay engaged. We also encourage parental involvement through campus and off-campus activities, seeking to enrich your understanding of DCS while empowering your child to build self-esteem, develop character, learn the values of teamwork and good sportsmanship, as well as take personal responsibility for their social and academic choices. We strive to make the High school experience as positive for you as it is for your Wildcat.

At DCS we are honored that parents allow us to be part of their lives and entrust us with the education of their children, inside and outside of the classroom. We are committed to provide our students and parents with an excellent educational experience, hoping to touch their hearts as they have touched ours.
Warm regards,
Ligia Vasquez
High School Principal
Who we are
DelCampo School provides students with a solid academic foundation in an environment where students are valued and respected. Students and faculty thrive in an academically rigorous, supportive environment where they have the freedom to explore their academic and extracurricular interests on a deeper level.

Beginning in ninth grade, students may choose from regular and honors courses. Academics are complemented by clubs, Fine Arts, and Athletics, with many students going on to pursue extracurricular, artistic, and athletic interests at the collegiate level.

High School curriculum offers rich classroom instruction emphasizing active learning, mastering higher order thinking skills, and collaborative work. We provide with a rich environment in which each student can strive for growth and continuous improvement. Our students graduate from DCS with a spirit of service and honesty, respect for society and the ability to communicate and cooperate with others. Our curriculum, academically prepares our students to become leaders of the 21st century in both the university and the professional world.
University Scholarships
High School students graduate from DCS intellectually curious and stimulated, emotionally intelligent, and prepared to change the world. Winning international scholarships in this competitive world requires a special combination of a world-class school and a well-rounded global citizen that can stand out from the very best.
At DCS we have the recipe for success!
Learn More About Our Vocational Academic Evaluation and the Scholastic Aptitude Test (SAT).
Advanced Placement ®
AP Courses
DCS offers university level courses to its High School students. These advanced courses prepare students for college success and guarantee that they enhance their profile, stand out, and remain competitive when applying to the top universities worldwide. By successfully completing each course, students automatically earn credits and can save up to a semester or year in college, have the flexibility to pursue double majors and earn more awards or scholarships; consequently, generating savings for parents in the career development process of their child.
List of AP Courses offered at DCS
Spanish Literature and Culture
Spanish Language and Culture
English Literature and Composition
English Language and Composition
Chemistry
Physics I
Physics II
Psychology
Biology
Calculus AB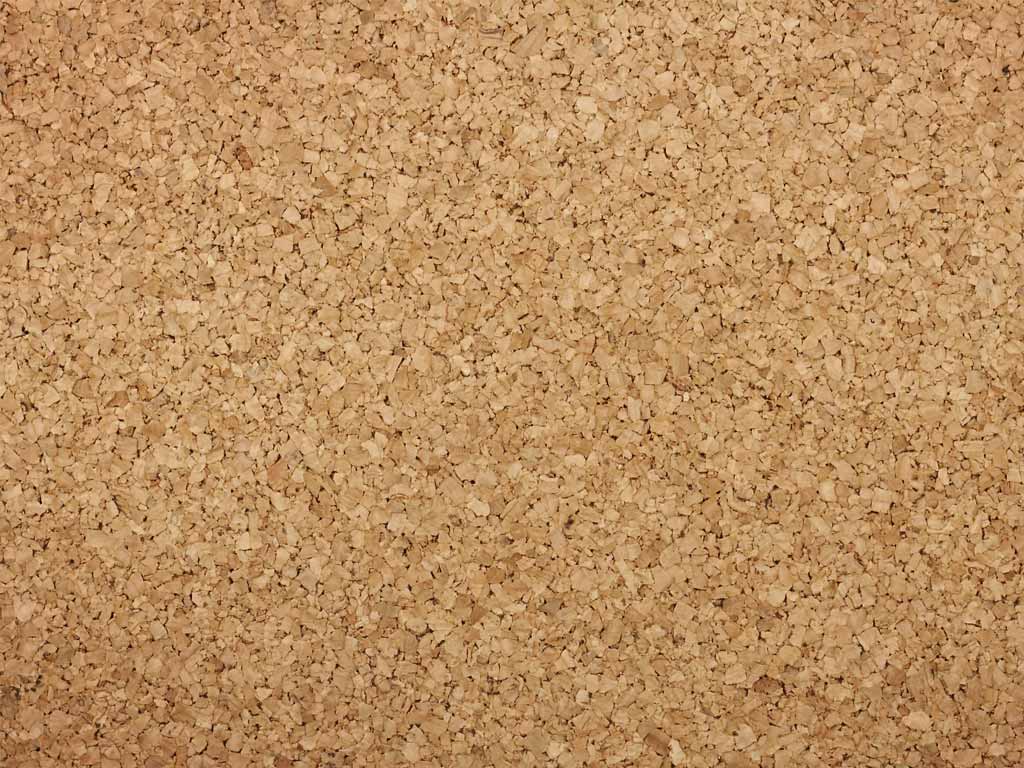 1:1 iPad Initiative
Thanks to our 1:1 iPad academic program, all our students are provided with the opportunity to view and experience the world through the use of various apps which enrich their learning by enhancing teaching, student engagement and collaboration.
The 1:1 iPad academic program has come to revolutionize the way DCS students learn. Opening a world of endless learning possibilities through a universe of apps that offer creative tools, interactive ebooks, and movies allowing us to redefine the role of education in the XXI century by extending learning beyond the classroom.
English . . .
The English course is dedicated to preparing students to meet the demands of academic and university writing and to use the critical thinking skills necessary for academic dialogue. With a curriculum based on Common Standards, the English Department includes active learning strategies to develop students' skills in the following areas: reading fiction, non-fiction, writing, speaking and listening. Students are also immersed in the skills needed to live in the 21st century. Teamwork, problem solving, research skills, creativity, leadership, and global awareness are the foundation for course development.
Students prepare by reading novels, poetry, drama, current topics and historical documents to stimulate discussion and conversation, allowing them to develop skills for speaking and writing with more force and evocation. We empower our students to work for their own academic and social development; to embrace ideas and points of view in problem solving by appropriately using their language ability.

Spanish . . .
Spanish promotes the love for Hondurans mother tongue in each of our students through strategies of instruction in analysis, synthesis, comprehension, creation and evaluation. They develop the skills of reading, writing, listening, speaking and enjoying artistic activities such as theater, poetry, literary creation and oratory. Our teaching method is active and collaborative in which our students are protagonists of their own learning. It focuses on strengthening three important elements: literature, writing and oral expression. The focal point focuses on Honduran, Central American and Latin American authors and novelists. The use of the iPad in our courses gives us the fundamental resources necessary to enable students to explore the wonders of a language through virtual sites, applications and dictionaries. Students are able to research vocabulary worlds of reality and fiction that develop their creativity and imagination.

Social Sciences . . .
In DCS the Social Sciences curriculum comprises the disciplines of Economics, History, Civics, Sociology, Geography, Psychology, Philosophy, Anthropology, United States History and 20th Century History are the basis for building knowledge, applying your experiences to context National and global levels and to develop an understanding of how people live, think and act. It considers human values and attitudes both in the past and in the present, as well as how society is organized and how it develops. Social Science courses, learning activities and assessment are integrated into the mission and vision of DCIS that strives to train and prepare a critical thinking student who is creative and ready to adapt to the constant changes in education and the world. It is an interactive social science course where students are active participants in their own learning.

Math . . .
The math curriculum prepares students for the challenges of work and higher education through mastery of fundamental concepts and skills. Careful consideration is taken to place students in appropriate courses. Progress is emphasized with geometric, algebraic and trigonometric skills. In addition, students use technology to develop research and solve complex application problems. Advanced Courses are available to qualified students.
Students will prepare in the areas of:
Algebra 2
Geometry
Pre-Calculus
Trigonometry & Statistics
Calculus

Science . . .
The DCS Science Department is comprised of Chemistry and Biology from grades nine through twelve. The content of the classes taught is based on the Next Generation Science Standards, which were developed for the purpose of developing critical thinking and updating the basis for research in secondary schools. Students have a fundamental science program through laboratory-based instruction and outside the school.

Support Services
Student Support Services assists teenagers facing a range of issues overcome these barriers to learning and healthy development. Our Department focuses on prevention and early intervention strategies.

Mentoring Program
Our mentoring program allows us to provide a safe and trusting environment for our learners. Whether it's about a problem, joy to share, or just to have a good conversation with a friend, we take care of our students! We aim for them to achieve success in all aspects of life, becoming well-rounded individuals.
Pull Out Program
Students who are struggling academically and extra support have the opportunity to become part of the pull out program. This program offers individual instruction in different core classes during the regular school day. Students receive support on leveling courses, special Spanish for foreign students, small group or individual instruction on a needs basis.
DCS athletic program enhances the lives of students through sports. Sports also provide students with positive mentors, fitness opportunities, and develop a success mindset.
We provide a positive and supportive environment where high school athletes grow in all aspects of their lives. Our athletic program promotes character development, leadership skills, social relationships, teamwork and cooperation, and good sportsmanship, which are strengthened by team building, practice / training activities, and competitions.
High School students are part of a well-organized sports program that includes:
Basketball

Volleyball

Soccer

Track and field

Tennis

Cheerleading

Dance Team

Badminton
Co-Curricular Experiences
Clubs
High school clubs are student-led fellowships, varying on a specific purpose. Clubs primarily focus on four aspects: enjoyment and learning, community service, career interest, and interpersonal dynamics, which will prepare students for college life.
Enrichment Program
DCS offers an exciting range of enrichment opportunities for high school students. Opportunities range from academic, special interest, artistic expression, and community service. Students have the opportunity to expand their talents, often choosing to pursue their craft at University level.
Tutoring Program
DCS tutors help your teenager to stay engaged and achieve success in any core class. Whether they need help starting an assignment, staying focused or motivated, or review complex concepts, students have access to tutors after school.
International Experiences
JUNIOR STATE OF AMERICA
Junior State of America is an American youth organization that allows for an exchange of ideas through stimulating student debates and problem solving in a simulation of Congress. Students work in groups, months ahead of the Convention to prepare their bills. During the month of February, our Wildcats represent our school in the anual, Mid-Atlantic, Winter Congress in Washington, D.C.
THE MASTERS
A unique international English language competition for students between the ages of 16 and 18, enrolled in High School. DCS participates in this innovative international competition, to design and develop a "product" and then pitch their ideas to a panel of industry leaders. Students travel to London and France during the month of March every year.
HARVARD MODEL UNITED NATIONS
It is a four-day international relations simulation for high school students held annually in downtown Boston. At HMUN, delegates gain insight into the workings of the United Nations and the dynamics of international relations by assuming the roles of UN representatives and members of other international bodies and national cabinets. HMUN is an exciting opportunity for students to debate issues that confront world leaders and to draft resolutions in response to topics on the table.
Fine Arts
The Fine Arts, including the visual and performing arts and drama, hold an esteemed position at DCS. Arts education provides a valuable contribution to a student's academic and emotional development. Many alumni have continued to make successful and fulfilling careers in the arts.
Our High School Music Program is intended for students to advance their education in a specific area of music. DCS students select to focus on band, orchestra or music ensembles. Students are grouped according to their proficiency and spend several hours a day in rehearsals and technique classes. Our students participate in artistic events both locally and nationally showcasing their talent and proudly representing our school.
At DCS we believe art strengthens and expand students' creative talents. We provides high school students with the necessary creative freedom to develop a balance between ideas and process. Students choose techniques based on classical and contemporary artists yet retain opportunities to freely explore conceptual thinking, art-making, and design in order to build strong skills and a portfolio that reflects their personal interests.
High School dance students are taught to be proficient, confident, and creative individuals. Dance classes combines training in various dance forms such as modern, jazz and character dance. DCS dance team have plenty of performance opportunities throughout the school year, mainly during school wide events and talent shows. In addition, students have the opportunity to collaboratively choreograph and produce dance routines.
Led by professional staff, this program enables students to develop acting techniques and skills through training, coaching, workshops, and artistic engagement in a collaborative environment. Classes cover fundamental acting techniques for both stage and film, including voice, speech, and movement for actors.
Counseling
Our High School Counselors are committed to developing and using strategies that promote optimal learning and positive behavior throughout the student's school experience, providing support through counseling services based on the needs of the students. This support is reflected by the collaborative efforts of teachers, parents, external professionals and the High Schoo Principal.
We offer a range of prevention and intervention strategies and support services for students during the school year. When used consistently and appropriately, counseling interventions help improve student behavior, decrease negative behaviors and habits, and contribute to a more positive school environment.
OPPORTUNITIES FOR Parental Involvement
Monthly parents' workshops
Parent Committee for Social work,
Parents Committee for Extracurricular Activities,
Parents Committees for Sports.
Parent – teacher conferences
Academic activity visits
Parental Involvement Committees
Contact Us
We look forward to welcoming you to DelCampo. During your stay, you are welcome to visit a class and request an on-campus interview with your division Principal. We strongly encourage you to get to know us better through a campus visit- we want to share all the great things we do. Our explicative website still does not do justice to all what DelCampo represents in a child's life. Our green areas, active classrooms, happy children and friendly environment will make you want to become part of the DelCampo family.